The principality's interest in sailing regattas has a long history. Indeed, back in 1886, the "Regatta Committee" was created, which, with the assistance of the Society of Sea Baths, organized during the social season races on yachts belonging to various owners of the Mediterranean coast or the Italian Riviera.
Then, in 1888, a group of 12 Monaco decided to form a sports society, the aim of which was to develop such water disciplines as sailing and rowing. Thus, with the great support of Prince Albert I, the Society of Regattas of Monaco was released. Continue reading →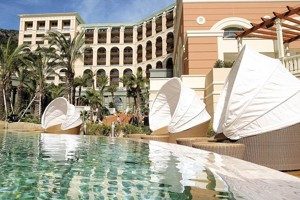 In Monaco, even everyday life is like an eternal holiday. A tiny rocky piece of land at the junction of the Cote d'Azur and the Italian Riviera as a powerful magnet attracts owners of weighty wallets from around the world. At their service is all the same – just have time to pay.
Monaco has a magnificent sandy beach, where there is everything for swimming and sunbathing in the conditions of maximum comfort. Well-equipped sports grounds, fitness centers, yacht clubs, and tennis courts adjoin the beach directly.
One of the most enjoyable entertainments that the Principality of Monaco can offer is a visit to the sea term of Monte Carlo. Continue reading →
However, Mireillea is married, and if that gentleman ever finds his Monegasque, he himself will not become a happy taxpayer anyway. Only his children will be recognized as full citizens of the principality.
The queue in Monegasques is long. And life is short. Although among my contemporaries-Russians there are at least residents, it means that there is a chance. They say that Prince Rainier is not too generous in the distribution of residence permits, and not only in relation to Eastern Europe. Just those who want to fit in these two and a half kilometers more than necessary. And they say that at an interview when obtaining a permit to live in Monaco, it is better to say this: I want to live in your country, because the climate here is very beautiful, safe and wonderful. It seems to be true, and it is believed. Continue reading →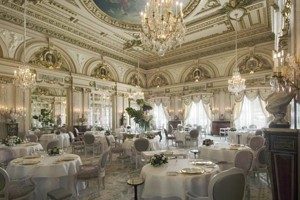 Have you rented the latest Renault model with French numbers? Respect does not wait, it's better to walk. However, walking here is not dangerous: cameras are installed on the streets of Monte Carlo – police officers are watching day and night for every corner of the tiny state.
Hotel de Paris in Monte Carlo So that every defenseless lady in her luxurious fur coat and impossible diamonds can easily walk from the casino to her hotel, carrying a big win in her purse. (Although, as practice shows, even ubiquitous cameras do not save from apartment thefts. However, this is the scourge of the entire Cote d'Azur.) Previously, Russians valued Monaco primarily for Monte Carlo street, where the casino is located. In the casino, one of the few in Europe at the end of the 19th century, everyone rushed, starting with Chekhov and Prince Sumbatov, better known as the actor and playwright Yuzhin. Continue reading →
A helicopter came in from the sea to land, and a young gentleman in glasses with red glasses and a light suitcase made of red leather shouted into my ear, squinting from the sun:
"I want to write a book, get a Nobel Prize in literature, and instead of money I'll ask the Nobel Committee to be made me a monegasque." I managed, they say it is real.
– And what is the thrill of being a Monegasque? (The young gentleman is a well-known Moscow journalist Valery Panyushkin, it is worth listening to him.)
– Do not pay taxes …
As soon as the helicopter landed on Cape Fontviy, I felt somehow touching. Continue reading →